content area
2019-2021 Medium-to-Long
Term Planning
Medium-to-Long Term Goals
KBS puts the best efforts to be the influential public service media across time, place and generation.
Beyond the bounds of TV and Radio broadcasting, KBS will carry out the responsibilities of public service media on various platforms and formats.

5 Goals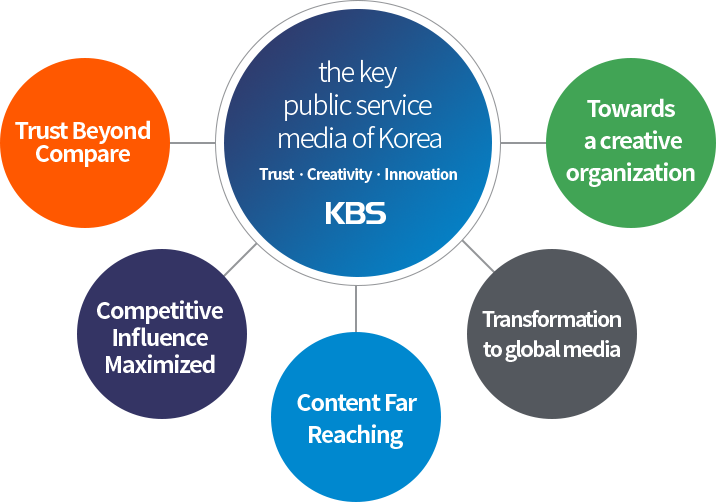 Innovation in journalism and debates on a wider socio-economic agenda will be
instrumental in securing an unrivaled trust from viewers for KBS as a 'final verifier of
information' and 'social compass'.
02
Competitive
Influence
Maximized
KBS strives to maximize the competitive influence of its content by developing creative
content for public purpose and fostering killer content.
Public platforms based on mobile and online will be strengthened, and digital content
with interactive fun enjoyed by a young generation will be encouraged in order to
accelerate the reach of KBS content.
04
Transformation
to global media
As a global media company KBS will cultivate content that can be enjoyed by the world
through an international broadcasting exchange, and will provide Korean perspectives
through an expansion of KBS World TV and Radio.
05
Towards
a creative
organization
The key to the creative organization flexible to adapt and lead in the fast changing media
environment is a content-oriented structure, the efficient use of resources, and a securing
of a stable financial sources.
12 Missions and Medium-to-Long Term Plans
Medium-to-Long
Term Goals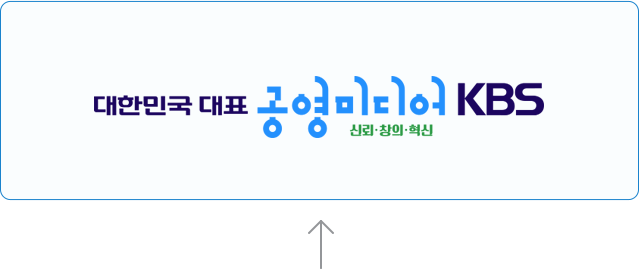 5 Goals
Trust Beyond
Compare

Competitive
Influence
Maximized

Content Far
Reaching

Transformation
to global media

Towards
a creative
organization
12 Missions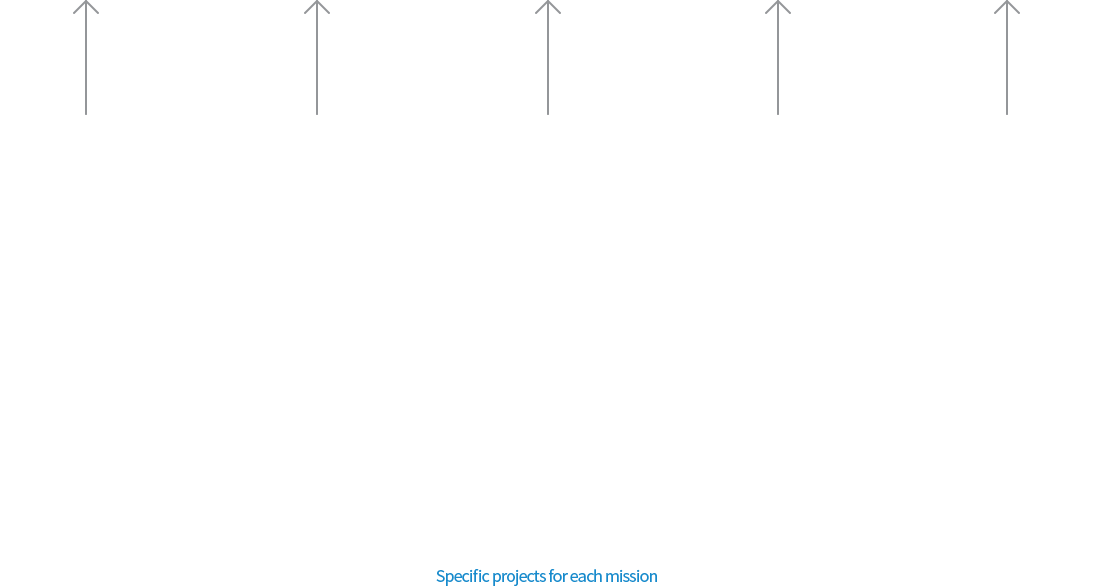 Trust Beyond Compare Emphasis:KBS Journalism innovation ,Wider Social and economic agenda,Audience-oriented System
Competitive Influence Maximized Emphasis:The Best content competitiveness
Content Far Reaching Emphasis:Evolve into public service media,Strengthen digital content,Enhance future generation targeting
Transformamation to Global Media Emphasis:Global content production and distribution,strengthen international broadcasting
Towards a creative organization Emphasis:Content-Oriented Organization,Build efficiently Operating System,Secure stable Resources